Learn Spanish Art Online | Course for Kindergarten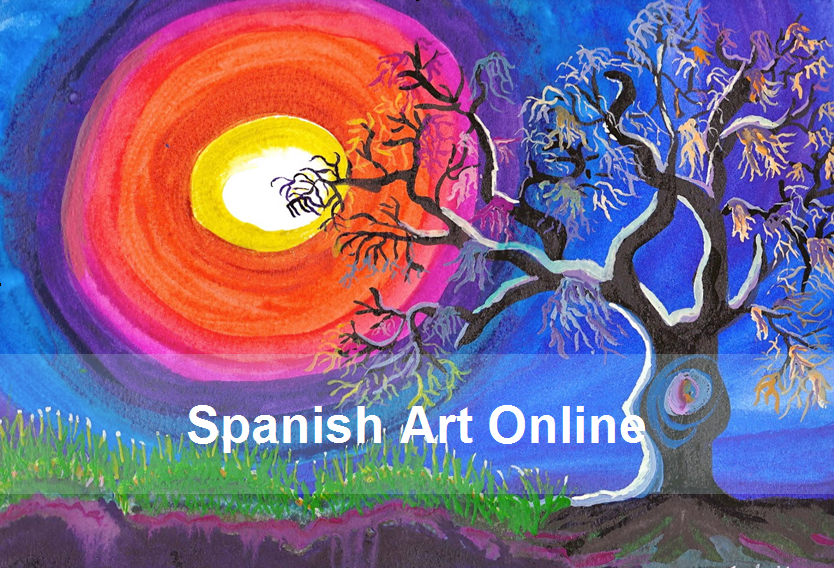 Learn Spanish Art Online | Course for Kindergarten
Kids always deserve the most effective way to get things to learn, In today's post covid world, online tutorials have become an absolutely common and convenient way to address the learning journey. Spanish art is an extremely interesting topic for kids and our Spanish Art online classes enable us to share our passion and knowledge with kids to evoke their artistic side.
Our style of teaching pushes kids to think creatively to explore ideas out of the box. Learning Spanish stories with art is a fun and educational activity for kids, kids discover their artistic skills while having fun at the same time. Parents do not need to go any far for their kids rather kids can learn Spanish art online in Mexico as our main objective is to teach art in such an effective way that it allows children to process their minds.
We believe that art has the potential to break one's traditional thoughts, open up the mind, and makes you think in so many different ways. Kids would feel like having their feet away from the ground and the imagination will make them feel fly.
Some Light on Spanish Art History
Numerous famous and influential artists have been produced in Spanish art history. Traditional Spanish art took influence from France and Italy at the time of the Baroque and Neoclassical periods, looking back in history tells that in the 16-century many Spanish artists visited their neighboring countries to acquire the knowledge of aesthetic and technical development. The 17th century is marked as the golden age of Spanish culture, Valladolid and Madrid were considered to be the artistic centers that attracted famous Spanish artists like EI Greco, Ribera, and Velazquez, and of course great writers such as Cervantes and Queredo.
Spanish Artistic Styles
Before getting deep about the Spanish artist it is better to learn about the variety of art used by a Spanish artist.
1. Cubism
Cubism is relative to art created in the 20th century and has turned itself into one of the most influential art forms, it is a kind of reaction to the additional modes of Representation focused on single view point. This style was characterized by its use of geometric shapes. cubism allowed artists to explore and question typical forms of Ideas like dimension and perspective, Legend Pablo Picasso has displayed his great art in popular cubism painting, his work is among the most extraordinary Spanish artist paintings ever.
2. Surrealism
Surrealism is focused to take the human experience to revolution, it offers a balance of rational vision of life with one that asserts the power of the unconscious and dreams, the irrational imagery of dreams is an important source of inspiration for surrealist poets and painters. Madrid is famous for its arts and Spain is home to many surrealist masterpieces. Salvador Dali is considered influential for his exploration of subconscious imagery and is one of the renowned Spanish surrealist painters.
Famous living Spanish artists
Some of the famous living Spanish artists who make up being part of the modern Spanish artist List are
• Luis medina
• Fernando valazquez
• Beatriz Valiente
1. Luis Medina
Luis Medina is a Spanish artist who displays the contrast of his own country in his art. Beautiful and well-composed acrylic paintings make use of vibratory and contrasting colors for expressing the effects. Luis's paintings are marked by layer upon layer of acrylic paint thus creating a richness and depth of color that sets his work apart from the rest
2. Fernando Valazquez
Fernando Valazquez Follow the footsteps of their surrealist predecessors and create a dream-like Canvases that blur the lines between imagination and reality, Fernando works in a mystical and swirling style, one can say that definitive clarity in what each painting depicts is not present in his work and that where the beauty of his art lies
3. Beatriz Valiente
Beatriz is a Spanish artist whose work is focused on sculpture and adopts nature and organic form as a central theme, making use of organic materials like paper and wood to bring an authentic feel.