Why exploring Mexican Stories With Art?
My name is Sofia and I am a passionate artist who loves to interact with kids too. I believe that kids deserved always the most effective and that we as adults will be better for them. This can be why I start making these art experiences! I decided to share my passion and knowledge with kids so that they can be happy-go-lucky kids and learn while they're making art!.
After plenty of teaching as an artist, I became a Montessori Art guide, and this was the ultimate pinch that I needed! Now I understand kids' needs and now I do know the way to share my passion for art with them!
Finding n online Mexican art teacher will be a true deal when it involves evoking your kid's artistic side! Learning Mexican stories with art are fun and educational activities for your kids, they can discover artistic skills while having fun every minute.
Creativity is the ability to think outside the box, to string two unrelated ideas together in a very new way solutions to major problems and breakthroughs of every kind are linked to creativity.
Art is effective because it allows children to process their world, to reflect on sometimes scary emotions safely, and since it gives them critical sensory input.
Hello everybody, this is me! My name is Sofia, I will be your kid's instructor.

Getting my hands with colors and paints is what excites me foremost, I need to increase my passion for the longer-term generation, and for that purpose ill be delighted to be an online Mexican art teacher for your kid because the world is shifting to online learning, I've got decided to induce kids on board with me to be told the art too. There should be an escape for youths from their curriculum to assist them to discover their artistic side during a fun environment or improve your homeschool studies in a fun way. Why art is essential for kids? Art is an activity that will enhance all the senses like sight, sound, touch, smell, and taste. It all depends on the activity they are involved in.
How to Make Painted Paper Collages for Kids
Colorful collage art is the most appealing activity for youths, making a collage may be a fun-filled activity your kids will love the foremost. This activity will help kids improve their communication skills and the way to figure in groups and gel in.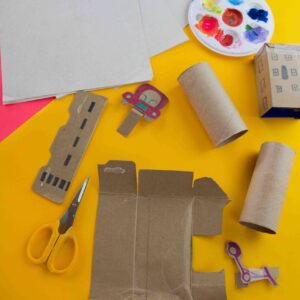 Your kids will learn Spanish while doing art how cool! during this Spanish class, your kids will make a storytelling in Spanish, they will imagine and great stories practicing another language.
Allow your kids to require a prospect from the curriculum and join fun-filled art classes to find an artist within your kid!
With a various number of classes we make sure your kids learn Mexican culture through art. We will explore traditions, history and different art techniques to discover Mexican culture.
Subscribe now and find started with art classes in English or Spanish daily at the bottom price possible!